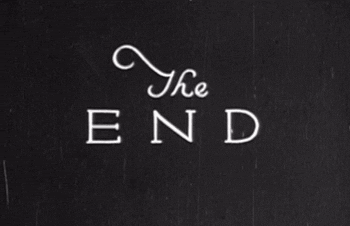 Well it should be pretty obvious that I'm no longer a livejournaler. I miss this place, but it sort of feels like its time has passed. I wanted to post an official 'The End' here in case people still come across this journal, which will of course remain up in its entirety.
BEST PLACES TO FIND ME NOW
Facebook
(just let me know who you are and I'll add you back)
Instagram
(username: Smashley11)
365 Days of Milla
(daily photos of the little one!)
The Drewseum
(for all things Drew)

Well the apple (pumpkin?) definitely doesn't fall far from the tree, as our little Milla was absolutely thrilled by her first Halloween. She loved every moment of it, from the pumpkin patch all the way up to the trick-or-treaters. Here are the best photos from this year's spooky season!



(

Read more...Collapse

)








(

Read more...Collapse

)



And just one more reminder about my 365 Days of Milla project, underway at
milla_rose. I'm 15 days in already!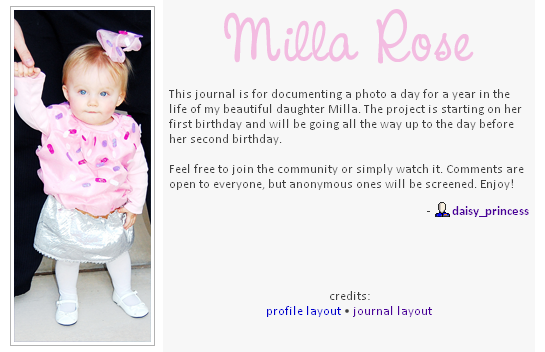 Yep, I am undertaking yet another photo a day project! This one is extra special because it's all about Milla. I probably take about 10 photos of her most days as it is, so this shouldn't be too challenging (hopefully, hehe). Hope to see you all there!
milla_rose
milla_rose
milla_rose
PS - I am very much planning on forthcoming posts here at my normal lj of Halloween and her birthday party!

Last month I had an amazing opportunity & got to meet one of my all time favorite people and one of the biggest inspirations in my life - Gwen Stefani!


photo courtesy of Nick Leonard
(
Read more...
Collapse
)

Hello LJers! How many cobwebs do you think my journal currently has? Ick! Sorry it's been so long since I've posted. I've been wanting to share the following photos for almost 2 months now! Somehow mommyhood keeps getting in the way, haha.

My dear friend Betty tied the knot to her love Steve back in June and it was quite a party! You know how much fun our gang likes to have!


To everyone who I haven't already bugged on Facebook ...

Can you please submit a vote for Milla in the Parents Magazine cover contest? All you have to do is click the vote button & enter the captcha phrase! No registering or signups or email verifications, so it's super easy. Yesterday's votes have not been applied yet, so she's not really in that place. I'm hoping she's a lot higher because we had a bunch of people voting yesterday. You can vote once a day until Sunday!

Their site is really glitchy, so the links don't always work (guh!). Try this one first, or also you can try this one. Thanks everyone! :)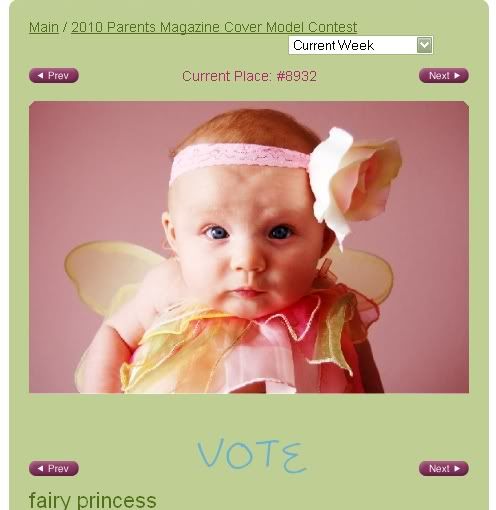 Ok so I dropped the ball on ever putting up Christmas posts. Who would've thought being a mom would be so time-consuming? ;) Hopefully some Easter pictures will make up for it. Or rather, Bocce Ball Tournament pictures because honestly that's what you're all here for, right? (oh & maybe some baby Milla as well!)



(

Read more...Collapse

)




(
Read more...
Collapse
)


Ahh livejournal, I miss you! I've been the worst updater these days, I basically only post to Facebook & occasionally Flickr. But since not everyone checks out those places, I thought I'd at least do a quick entry with some photos [EDIT: and a video!] of my little bean! She is growing up so quickly!








(

Read more...Collapse

)





I'm still debating if posting pictures/videos from Christmas is going to be worth all the effort, eep.


In case you haven't yet heard the news, Milla Rose was born on November 9, 2009 (her due date!). Geoff & I set up a website for her where we will be putting up tons of photos & videos. There's also a blog on the main page, where I just posted the story of her birth. I'm on a livejournal hiatus only because I do almost all of my interneting on my iPhone & there's no good app for reading friends' entries at this time. I'll be back soon though! For now, find out the latest with the little one here:







milla-rose.com